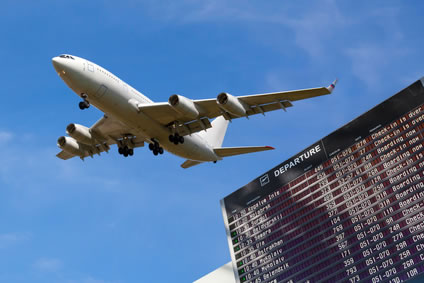 Testimonials
We haven't launched our service just yet, and we're still perfecting our content channels (and website) whilst we're in the beta phase. Therefore, we don't have any testimonials just yet! Come back soon because we think we'll get some cracking ones!

Chris Haycock, visitr
Airports
Helping your guests plan their journey.
Does your hotel attract international travellers or guests on business? Staying at a hotel requires a great deal of research and planning. A typical guest may visit dozens of websites and spend hours sorting out the finer details of their visit. Researching airport information is just one of the obstacles that guests face.
By putting our airport channel on your website your guests will have all the information they need at their fingertips. Directions to their airport, flight information, and other useful information will help your guests to plan ahead, helping you to increase your customer satisfaction levels too, resulting in more repeat custom. It's a classic win-win situation for you and your guests.
All our airport listings include the following information for your guest's convenience:
Airport details (name, address, postcode etc.)
Distance and directions from your hotel
Links to departure and arrivals information
Airline information
Our list of airports will fit seamlessly into your hotel website, automatically fitting in with your layout style, colours and fonts, meaning that there is no customisation required. Just a few lines of code embedded into your site is all it takes to provide your guests with a handy travel reference.
Try it free now
---
Advice and tips from the pros
Ideas to make your hotel content more engaging for your guests:
Travel costs - guests who are travelling by rail or air will be thinking about getting from the railway station or airport to your hotel, so why not publish average taxi costs from your hotel to the nearest train station and airport?