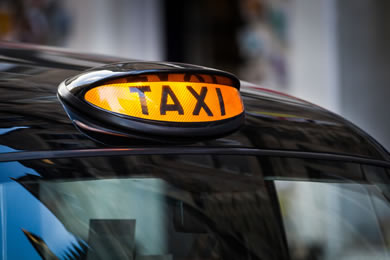 Testimonials
We haven't launched our service just yet, and we're still perfecting our content channels (and website) whilst we're in the beta phase. Therefore, we don't have any testimonials just yet! Come back soon because we think we'll get some cracking ones!

Chris Haycock, visitr
Taxi and minicab companies
Help your guests make their way around your area.
An essential feature for every hotel website, our list of local taxis and minicabs will ensure your guests can travel to and from your hotel with minimum hassle, wherever they want to travel.
Whether your guests want a taxi to the local train station, airport, conference centre, restaurant or entertainment venue, they can search for a local taxi company to take them to their destination in the comfort of their room, without having to visit your reception.
Our database of tens of thousands of taxi and private hire companies is regularly checked and cleaned for inaccuracies leaving your staff able to run your hotel, not your website.
All our taxi company database listings come with full contact information, so all they have to do is visit your website, pick up the phone and wait for their taxi for their journey.
Taxi listings fit seamlessly into your hotel website, automatically fitting in with your layout style, colours and fonts, meaning that there is no customisation required. Just a few lines of code embedded into your site is all it takes to provide your guests with a handy travel reference that your guests will love and appreciate.
Try it free now
---
Advice and tips from the pros
Ideas to make your hotel content more engaging for your guests:
Travel costs - guests who are travelling by rail or air will be thinking about getting from the railway station or airport to your hotel, so why not publish average taxi costs from your hotel to the nearest train station and airport?