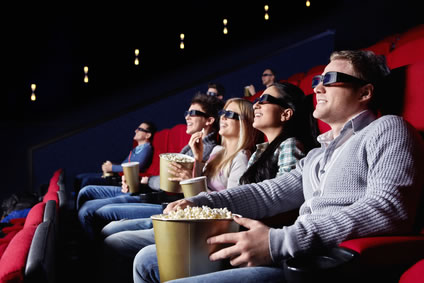 Testimonials
We haven't launched our service just yet, and we're still perfecting our content channels (and website) whilst we're in the beta phase. Therefore, we don't have any testimonials just yet! Come back soon because we think we'll get some cracking ones!

Chris Haycock, visitr
Cinemas
Hotel guests love a night out at the flicks.
Give your guests a comprehensive list of cinemas in your hotel's location so that they can enjoy the latest blockbuster while they're staying at your hotel.
Our database of over 600 cinemas in the UK will ensure that your guests are never stuck for something to do in the evening. Covering national cinema chains such as Odeon, Cineworld, Showcase and UCI cinemas, as well as independent picturehouses, we've got it covered.
We'll supply you with a short piece of code to place into your webpage, and we'll do the rest. Integrating our data is incredibly easy, and it integrates seamlessly within your website or mobile platform so your guests will always be able to watch that amazing new blockbuster at the local cinema.
Try it free now